Complete Guide to School Fees in Singapore
Did you know that over one million students annually seek to study abroad? Most students who wish to learn abroad don't achieve their dreams because of high tuition fees and accommodation in most institutions. However, Singapore is exempted from this criterion. It also offer the most cost-effective education as compared to other first-world countries such as US, Australia, and the UK. 
Singapore has one of the best education systems in the world. We offer a variety of professional opportunities. We have the best infrastructure for learning, and our society is corruption-free. Our institutions advocate for independent studies for scholars with English as the official language. 
Furthermore, Singapore offers several scholarship opportunities to students to help them cover school fees in Singapore comfortably. These include International Graduate scholarship for the postgraduates, Pre-graduate scholarship, Science and Technology scholarship, and President's Graduate scholarship. 
In this guide, you will learn the following:
School fees for studying in Pre-school, Primary, Secondary, International, Junior College, Polytechnic, ITE and Universities
Differences in school fees for Singapore Citizens, Permanent Residence and Foreigners
Scholarships and subsidies to reduce these fees
How much these school fees have changed over the years
Pre-school Fees in Singapore
Only permanent residents and Singapore's citizens are allowed to attend these classes with monthly tuition nursery fees of $150 and $300 for citizens and permanent residents, respectively. The main methods of teaching these kindergarteners are quality interactions and purposeful play. 
A third of the chances in these classes are reserved for Singapore's kids who hail from households whose monthly income is not more than $ 3500. Our objective is to ensure there is bilingualism among the kids in the early development as well as to ensure there is holistic development. 
Anchor Operators
Our infant care programs and kindergarteners in five chains of childcare get the government's discounted rates and subsidies. Students operating on the dependent pass, and international students are qualified to register. These chains include Skool4kidz, YMCA's pre-school, PAP community foundation, NTUC's and Eton-House pre-school. 
Usually, the yearly registration begins in April and finalize by May for the next academic year. ECDA regulates the Care centers. For kindergartens and care centers, there are some differences; care centers cater to children 18 months old and above and operates from 7 am to 7 pm. On the other hand, kindergartens are open for about three hours. 
In Singapore, the children are prepared for local schools in these kindergartens and tuition fees vary slightly from one to the other. If you are a guardian or a parent in need of an educational environment that is progressive, you can consider Reggio Emilio, Waldorf, and Montessori schools. The transportation cost will cost SGD 3500. It's worth noting that children less than seven years old are offered free public transportation. 
Table 1: Table illustrating Pre-school fee estimate of students of different nationalities in Singapore.
| Nationality | Pre-school (Above 18 months to six years Monthly Fee) | Infant Care (From 2 months - 18 months Monthly Fee) |
| --- | --- | --- |
| Singapore Citizens | $770 | $1,360 |
| Permanent Residents | $962.90 | $1,700 |
| International Students | $1,155 | $2,040 |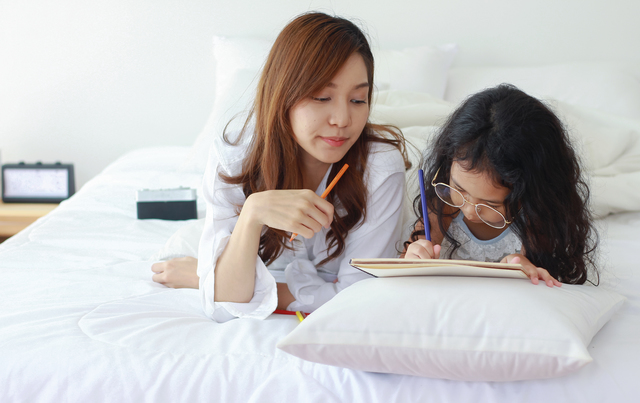 Primary School Fees
Primary 1 registration starts with the process of registering your child to the mainstream primary education. Primary school education is mandatory here for all locals in Singapore. This registration process is mainly for international scholars and those who reside permanently in Singapore. 
There are other considerations; if your child is a Singaporean living abroad, the P1 registration can be done through email to the branch of pupil placement service. Suppose the child has been granted a chance in school via the P1 registration, but unable to return to Singapore to begin the education in January. In that case, you can apply for Leave of Absence. 
If there is an older child on LOA in the same institution, you can make the other sibling take P1 and phase 1 classes. However, if the older child previously on LOA has completed studies in the same institution, the child is only viable for Phase 2A registration.  
All the mainstream primary learning institutions are funded to be able to assist scholars with mild educational requirements. Those whose cognitive abilities enable them to access the national curriculum can register via the P1 registration to the mainstream classes. However, those with moderate to severe special requirements are welcome to apply to SPED schools. If you apply to SPED school, you don't have to participate in the P1 process. 
If your child has gone through the medical assessment and he or she has been found unsuitable for the P1, you may consider applying for deferment. For international scholars, we have the P1 registration in all MOE primary institutions. Singapore primary school fees for these kids may differ based on one's nationality, and the types of schools joined. 
Specialized institutions, independent and specialized independent schools' tuition fees differ. Institutions of Arts, ITE, and Polytechnics have different MOE school fee structures. 
Table 2: Table illustrating primary school fee estimate of students of different nationalities in Singapore.
| Nationality | 2017 | 2018 | 2019 | 2020 |
| --- | --- | --- | --- | --- |
| Singapore Citizens | Free | Free | Free | Free |
| PR | $130 | $155 | $180 | $205 |
| International Students (ASEAN) | $390 | $415 | $440 | $465 |
| International Students | $600 | $650 | $700 | $750 |
Secondary School Fees
Through direct school admission (DSA), students are allowed to apply to their preferred schools before taking their PSLE. This application is based on their talents in CCAs, academics and sports reports. If the child's admission to secondary school is via the DSA-sec, they aren't permitted to forward school choices during the S1 processes. 
Similarly, they aren't permitted to transfer to other institutions until the duration of the program in that secondary school has elapsed. Primary six scholars are eligible to apply for the DSA-sec based on talents in the following sectors: leadership skills, humanities and languages, oratory skills and debate, visual, performing and arts, and games and sports. 
The application is available via the DSA-sec portal. Secondary school choice is based on the child's abilities, interests, and strengths. Apart from academics, it is essential for a parent or guardian to help their child to identify what they enjoy, value and likes. Identify the programs and opportunities necessary in developing the talents. 
For Singaporean scholars, there are scholarships and financial aids that one can apply for to learn in their dream schools. SAP schools aim for bicultural and bilingual learning blended with Chinese language and culture. If your child is pursuing English and Chinese languages in PSLE, they can choose SAP schools. 
Indicate the secondary school of choice of your child as the first option to enable prioritized admission. It is, however, essential to note that the entry is not guaranteed and it is based on the availability of the spaces. For children with unique needs such as visual and hearing impairment, we have specialized schools with the required resources to support them. 
Table 3: Table illustrating secondary school fee estimate of students of different nationalities in Singapore.
| Nationality | 2017 | 2018 | 2019 | 2020 |
| --- | --- | --- | --- | --- |
| Singapore Citizens | $5 | $5 | $5 | $5 |
| PR | $200 | $260 | $320 | $380 |
| International Students (ASEAN) | $600 | $660 | $720 | $780 |
| International Students | $950 | $1,100 | $1,250 | $1,400 |
International School Fees in Singapore
Interested in non-MOE education structure and syllabus? Then consider the International schools here in Singapore.
Firstly, the tuition fees for international schools in Singapore range between $20,000 and $35,000. Therefore, the decision to join an international school in Singapore must be well scrutinized and carefully considered. There are many factors to consider including application cost, enrollment cost, cost of maintaining the buildings, insurance, exams, parents' union and extra-co curricular activities' fees. Nevertheless, the benefits of investing in international schools are abundant despite the cost of learning. 
Dulwich College, which was established 400 years ago, is the most expensive international school in Singapore with the annual tuition fees at about $29,200, followed by UWC Dover Camps at $41,032. On the other hand, Nanyang Campus is one of the most affordable international schools in Singapore with an annual cost of less than $20,000.  
Indian coursework in Singapore is ideal for India scholars who wish to study for their CISCE and CBSE in Singapore. This curriculum is offered in Indian international schools Singapore such as the Global Indian International School established in 2002. Others are NPS and DPS international schools.
Table 4: Table illustrating the different fee structures for international students in Singapore Colleges.
| Name of School | Application fee | Annual Tuition Fee |
| --- | --- | --- |
| Dulwich College | $500 | $16,400 - $29,200 |
| Eton House International School | $500 | $26,194 |
| GEMS World Academy | $1,575 | $12,600 |
| German European School Singapore | $945 | $5,110 - $24,860 |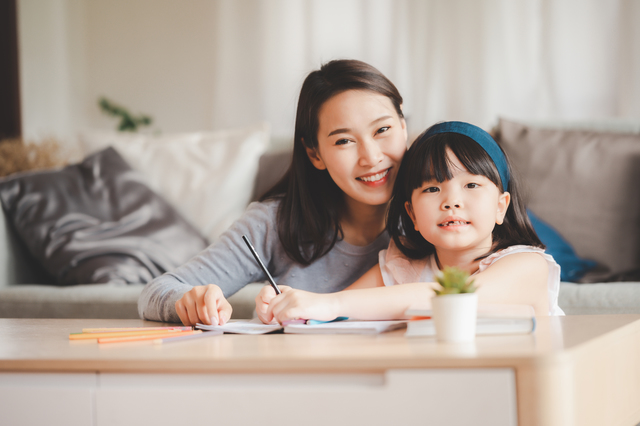 Junior College Fee in Singapore 
Just finished your 'O' Levels and considering to enroll in Junior Colleges (also known as Pre-university)?
Upon completion of GSE O levels, many teenagers get to their most significant educational crossroads in their learning. As a scholar in pre university, you have a choice to either continue pursuing GCE A levels' syllabus or opt for a specialized diploma at a polytechnic. 
Singapore's ministry of education revised the annual tuition fees for the PRs and international scholars in government and government-assisted schools. The move aims at differentiating the junior college school fees according to citizenship. For PRs, the fee increased by $60 per month, while for the international students it increased by $150 per month. 
Good news for locals: fees for the Singaporean scholars remained the same throughout the years. 
Table 5: Table illustrating Junior College fee estimate of students of different nationalities in Singapore.
| Nationality | 2017 | 2018 | 2019 | 2020 |
| --- | --- | --- | --- | --- |
| Singapore Citizens | $6 | $6 | $6 | $6 |
| PR | $280 | $340 | $400 | $460 |
| International Students (ASEAN) | $860 | $920 | $980 | $1,040 |
| International Students | $1,300 | $1,450 | $1,600 | $1,750 |
Polytechnic Fee in Singapore
Have you heard of Singapore's popular myth on education: students from families who are originated from Singapore often choose Junior Colleges as a direct path to the universities. Still, contrary to this belief, polytechnics aren't just for those who can't make it to the Junior Colleges. Engineering and business courses offered at the Singaporean polytechnics are competitive too. The annual tuition fees at the junior colleges are about $200 while the annual tuition fees at the polytechnics are about $3000. 
This implies that the cost of pursuing A levels in junior college is more affordable. Poly school fees are very costly. Though cheapest for the Singapore scholars, even after subsidies, excluding the cost of supplementary, it's still at $2900 per year. 
Singaporean scholars pay much less than the foreigners because they automatically qualify for the MOE grant. Singapore polytechnic is the most expensive in tuition fees at $157.19 monthly. The cheapest being Ngee Ann polytechnic charging a monthly tuition fee of $127.50 for the international students. 
Supplementary cost ranges between $80 to $100. It caters for insurance, examination, and facilities expenses. In a bid to assist scholars from low-income set-ups achieve their educational dreams, bursaries are available across the five polytechnics. The two government bursaries are CDC and the MOE bursaries.  
For the scholars enrolled in PFP, if your PCI is below $691, you qualify for a subsidy of $970. The coverage of bursary will positively shift from 80% to 95%. You can as well apply for bursaries from the private donors. These come from donations such as from the alumnae and charity groups. Each polytechnic is given ten slots for these bursaries. 
Table 6: Table illustrating Polytechnic fee estimate of students of different nationalities in Singapore.
| Nationality | 2019 | 2020 |
| --- | --- | --- |
| Singapore Citizens | $2700 | $2900 |
| PR | $5,400 | $6,000 |
| International Students | $9,600 | $10,800 |
ITE Fees in Singapore
ITE applies cohort-based fee structure for the Diploma Technical courses. In this structure, the scholar's tuition fee remains the same for the entire period of the program. Singapore's government, through its ministry of education, offers tuition fee grants to the qualified full-time scholars pursuing a Technical Diploma in ITE. 
To apply for this grant, you have to complete the form for the grant scheme and submit to the college at the time of registration. However, if you do not qualify for the grant, you'll have to pay for the unsubsidized tuition fee. Upon admission into the program, you can pay fees for the first term through CPF or Post-Secondary education schemes. 
Table 7: Table illustrating Institute of Technical Education (ITE) fee estimate of students of different nationalities in Singapore.
| Nationality | 2019 | 2020 |
| --- | --- | --- |
| Singapore Citizens | $426 | $446 |
| PR | $5,328 | $5,634 |
| International Students | $14,370 | $15,270 |
University Fee in Singapore
We are privileged as Singaporeans because, for tertiary education, we focus on getting admissions into universities of our choice. Be it, SMU, NTU, NUS, SUTD, SIT or even other universities without worrying about the cost of pursuing that bachelor's degree. However, if one plans to pay off their university fee, you have to think about the cost. 
As Singaporeans, we prefer the local universities not only because their degrees and programs are recognized globally, but also the government subsidizes the tuition fees through MOE. All Singaporeans are eligible for the grant, but it can only cover a single degree course. It reduces the tuition fee by an average of 65%.  
For the non-Singaporeans, foreigners and PRs are also eligible to apply for the grant. However, they will have to work for the government of Singapore for three years after the completion of their studies. PRs subsidy is smaller funds, and the foreigners' subsidy the smallest of the three.  
Here's a fun fact: National University of Singapore (NUS) is the oldest higher learning institution. It offers undergraduate and postgraduate degree programs in law, medicine, business, computing, social sciences and other disciplines. Its annual undergraduate tuition fee ranges from $8200 to $9600, and it's the cheapest university. 
Kaplan University is one of the most expensive private universities in Singapore. The tuition fees in the private universities vary widely, ranging from $20,000 in one year to $60,000 in the following year. 
Table 8: Table illustrating University fee estimate of students of different nationalities in Singapore.
| University | Estimated Cost for the 2020 Intake |
| --- | --- |
| NUS | $24,600 - $28,800 |
| NTU | $24,600 - $28,200 |
| SMU | $34,350 |
| SUTD | $39,600 |
| SUSS (ex-UniSIM) | $31,440 - $33,440 |
| SIT | $24,570  - $27,720 |
| Lasalle | $29,190 |
| NAFA | $6,000 |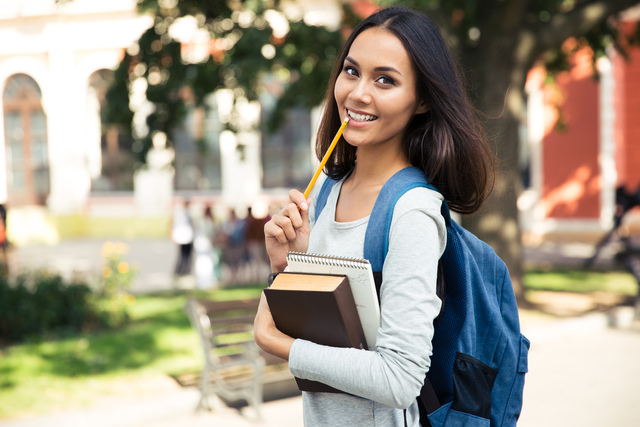 Conclusion
Singapore is a land full of opportunities for scholars, both its citizens and international students. Through its ministry of education and beautiful culture, it offers quality education beginning from the kindergarten stages to higher education, universities, at a more affordable cost for parents and scholars as compared to other universities in the world. The graduates from Singaporean institutions are innovative, competent, and highly skilled in the global market.