Our Philosophy at Integral Learning Academy is Why Our Students Achieve Much More Than Academic Success
Integral Learning Academy strives to draw out every student academic potential and help them achieve personal success through quality education.
We aim to help each and every of our student to: 
Our teachers are dedicated to helping our students reach for the stars! Besides ensuring that students have sufficient materials to practice such as our specially-made learning notes and worksheets, our teachers are also committed to building an intimate relationship with each and every one of their students. Through care and patience, our teachers aim to impart their knowledge to the students, cultivating in them the confidence and ability they need to achieve success in life. After all,
"Students don't care how much you know until they know how much you care".
Meet our group of devoted teachers!
Mr. Clarence Cheng
Director (Education) 
Mr Clarence Cheng is the Managing Director (Education) of Integral Learning Academy.
He has more than ten years of teaching/tutoring experience, with strong specialisation in  Mathematics/ Physics in Secondary, Integrated Programme (IP) and Junior College (JC) streams.
Prior to the founding of Integral Learning Academy, Mr Cheng is a teacher with the Ministry of Education(MOE). He taught in Raffles Institution, specialising in both MOE syllabuses and IP curriculum. He collaborated with Gifted Education Branch (MOE) and top academically-acclaimed schools such as Raffles Girls' Secondary School, Nanyang Girls' High School and Hwa Chong Institution to conduct holiday enrichment workshops, as well as educational programmes for gifted students in Singapore.
Mr Clarence Cheng graduated from the Nanyang Technological University with a Degree of Bachelor of Science (Education) with First Class Honours and was offered the prestigious Direct Masters/PhD Graduate Studies Scholarship under MOE. Mr Cheng won multiple prestigious Faculty Awards and Book Prizes for graduating top of his cohort during his undergraduate studies.
Award/Book Prizes:
Lee Kuan Yew Gold Medal Award (Best Performance in general proficiency and for attaining First Class Honours in the Bachelor of Science (Education))
Sng Yew Chong Award (Best overall performance in Bachelor of Science (Education)
Mr. Alex Lim
Director (Education) 
Mr Alex Lim is the Managing Director (Education) of Integral Learning Academy.
Mr Alex Lim was a former Ministry of Education (MOE) school teacher with more than ten years of teaching/tutoring experience (Primary, Secondary, JC, IB). He was a teacher mentor for teacher trainees and team leader in professional learning circle.
Mr Alex Lim graduated from the Nanyang Technological University with a Degree of Bachelor of Science (Education) with Second Upper Class Honours.
He has presented in numerous educational conferences:
"Mathematics Modelling Project"
Presented in International Assessment Education Association Conference 2014 (IAEA)
"Using Mathematics Modelling as an Alternative Assessment for Upper Secondary". Published journal article and presented in Education Research Association of Singapore Conference 2013 (ERAS)
"Mathematics Lesson Study Projects "Infusing Polya's Problem Solving Steps into Mathematics Sec 1 curriculum"
Presented in World Association of Lesson Study Singapore 2012 (WALS)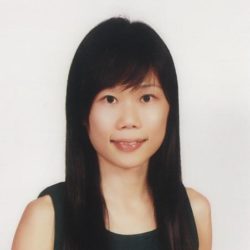 Ms. Yew Wei Zhen
Mathematics Specialist Tutor 
Ms Yew Wei Zhen  is our Mathematics Specialist (JC / IP / O Level) Tutor.
Ms Yew is an alumnus of Raffles Girls' Secondary (RGS) and Raffles Junior College. Inspired by her teacher in RGS, she embarked on a fruitful career in the education field. Under the prestigious Ministry of Education's Teaching Scholarship, she  taught in River Valley High School, as well as spent more than 10 years teaching in Raffles Institution (RI). Ms Yew was Subject Head of the Mathematics Department for RI. Her vast and rich experience in teaching both the Integrated Programme (IP) Mathematics and the O Level syllabus of Additional Mathematics and Elementary Mathematics enable her to deliver effective lessons to engage students' interest in learning Mathematics.
Now at Integral Learning Academy, Ms Yew strongly believes that to maximize and harness a child's full learning potential, the curriculum and teaching methodology have to be individually customized to the student's needs.
"Ms Yew is an amazing and patient Mathematics teacher who is able to break down complex problems and concepts into comprehensible simple understandings. Her lessons are always never boring with entertaining analogies and stories!"
– Leonard Chir, Class 4H, Raffles Institution 
Mrs. Lauren Boh
Economics Specialist Tutor 
Mrs Lauren Boh is our Economics Specialist Tutor, with extensive experience in coaching students in H2 and H1 A Level Economics.
Mrs Boh graduated from Nanyang Technological University with a Second Upper Class Honours in Economics. Prior to joining the education fraternity,  she had worked in an overseas international bank, focusing on fund management accounting before relocating to Beijing, China. Her overseas career stint has given her an international outlook towards Economics, bringing new perspectives to her teachings for her students.
Mrs Boh is very passionate about the subject content of Economics, as well as the pedagogy in delivering the best lessons for her students. She strongly believes in adapting her teaching style to meet the varied needs of all her students. To her, the joy of learning is essential to excelling in the subject.
"Before joining Mrs Boh's classes, I struggled to fully appreciate the economic concepts and could not even structure my essays. I was scoring Us for my assignments and failing tests til I attended her lessons. Now I have learnt to appreciate the joy of learning this meaningful subject and see it being applied in real world contexts. Also, I have understand how to plan my essays to structure a systematic viewpoint and argument. I found economics more interesting with Mrs Boh's help and this helped me to improve greatly, getting a distinction for my A levels!"
– Min Zhen, Meridian JC, (Achieved A for A Level  H2 Economics)